Working on the Same Picture Again
When you run RD-D, the first thing it shows you is the picture you worked on last time, before the alterations you made to it. If you want to use the same secondary work template settings you used previously (you will most often use the default values), and you would like to work on the picture with these same template settings, there is no need to load up the picture again. All you have to do is to click CANCEL when the file open dialogue appears: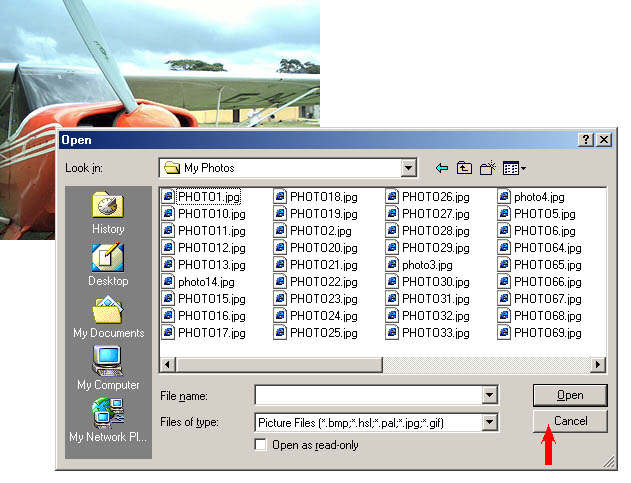 Another windows appears: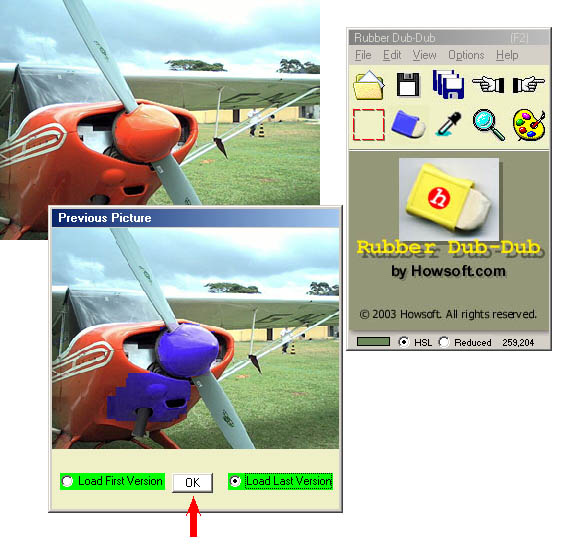 You are being asked whether you want to work on the previous picture from scratch (the one showing in the background) or whether you want to continue your work from the last alteration you made to it (the smaller picture shown in the new window).
As you see, the default option is to continue your work from that done previously, which means that you don't need to select it. However, if you want to, you can select the option on the left by clicking on it.
If you go back to scratch, you will then be left with the original picture and the control panel. If you select the default option to continue where you left off, the background picture will be substituted by the one that has had work done on it: